Thanhouser Films: An Encyclopedia and History
by Q. David Bowers
Thanhouser Films: An Encyclopedia and History, the most complete study ever done of an early American motion picture company, is now available ONLINE at no charge.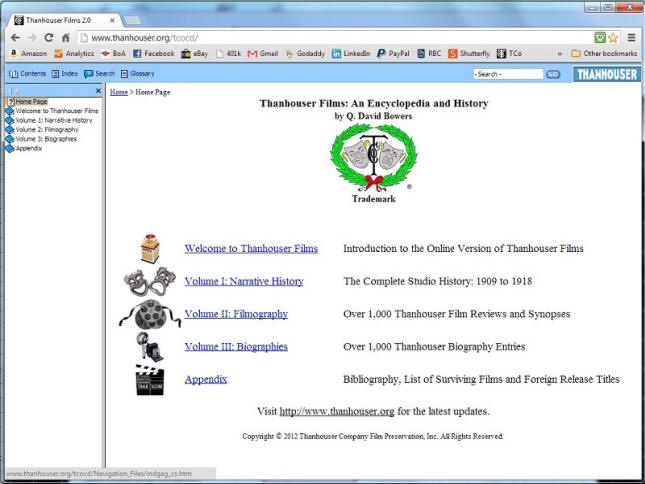 Produced with the cooperation and support from the Library of Congress, it includes a narrative history of the company from 1909 to 1918, augmented by hundreds of reviews, biographies, photographs, magazine advertisements, illustrations and film clips from the activities of the Thanhouser film enterprise.
Collected from public archives, private collections, family photo albums, and trade publications of the day, this extensive compilation of materials provides a new and unique perspective of Thanhouser as one of the pioneers in the early film industry. The text was researched and written by noted historian Q. David Bowers, with a foreword by film historian Anthony Slide. Developed with modern computer technology, this easy-to-use research tool sets a new standard for its depth of content of an American motion picture studio from the silent era, and is intended for use by film scholars, researchers, and cinephiles
FEATURES

BENEFITS

ü

"Point and click" user interface

ü

Intuitive navigation, easy to use

ü

On-line Help command

ü

Quick access to command usage

ü

Powerful full-text search capabilities

ü

Instant access to over 3,000 topics

ü

Keyword index command

ü

Pre-defined indexes for Narrative

History, Filmography and Biographies

ü

Bookmark, Annotation, and Copy commands

ü

Powerful tools for serious research

ü

Print Command

ü

On-demand printing of any topic

ü

Image gallery with text captions

ü

Locate images by searching captions

ü

Includes .TIF and .BMP images

ü

High quality images for scholary reports
Runs on Microsoft Windows, requires Intel 486 or higher CPU, 8MB Memory and 13 MB free disk space.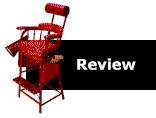 ---
Thanhouser Company Film Preservation, Inc.


Contact Us
Copyright © 1997 Thanhouser Company Film Preservation, Inc., All rights reserved.