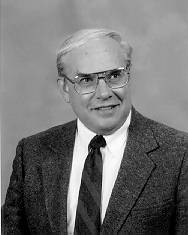 New and original organ music for Thanhouser Classics Video Collectors Set Volumes I, II and III was composed and performed by musician Andrew Crow. Mr. Crow holds a Bachelor of Music degree from the University of Redlands and a Master of Music Education from the University of Southern California. He has toured with Virgil Fox and currently plays recitals in restored theater organs around the country.
Mr. Crow performed the music for this video on the mighty Wurlitzer theater pipe organ at Uncle Milt's Pizza Parlor in Vancouver, Washington. Originally built in 1926 for the Orpheum Theater in Seattle, Washington, it was moved to its current location in 1979 where 5 ranks were added along with additional percussion to bring it up to a total of three manuals and eighteen ranks, with a total of 1,362 pipes.
Use the browser's back button to return to previous page.
---
Thanhouser Company Film Preservation, Inc.


Contact Us
Copyright © 1988-1993 Q. David Bowers, All rights reserved.